Gear Review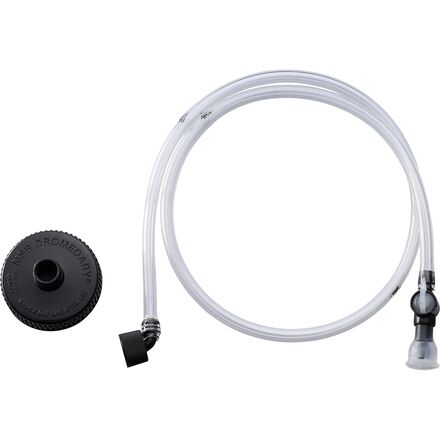 The MSR Hydration kit is a must for any Dromlite or MSR Dromedary Bag user. As if these water bags weren't versatile enough to begin with, this just takes it up a notch!

Pro: Hose is sturdy and can take abuse, bite valve is well put together and delivers much needed water just like any othe. Fittings used to attach to dromedary bags are very solid and swivel for adjustment. Taste, what taste? You're going to taste your water, that's it.

Con: The provided little clip you see in the stock photo is pretty tough. It was difficult to keep it snapped in place when first purchase, but if you work the piece back and forth for a few minutes, it will be a lot more pliable.
View More Details on MSR Hydration Kit - For Use with Any MSR Bag