Gear Review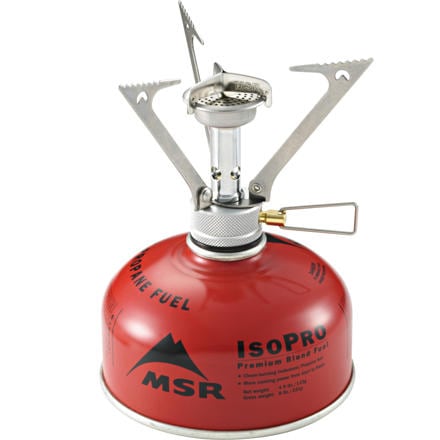 Posted on
A grand device at a perfect price!
Alright, I have had my MSR Pocket Rocket Stove now for time enough to gather not only a sound impression of the device, but to also muster up the courage for a review.

I've used it in many conditions, windy, wet, dry, hot, snowy etc. and have seen the performance level vary from condition to condition. Things I love about the stove are, its pack-ability, lightweight design, and the little wind triangle screen that prevents all sections of stove from outing during high winds. The little wind block works! That's the beauty of it.

However, it is not the most lightweight, packable and wind resistant stove out there; but for the price you cannot argue that it is a solid purchase. I cannot give this product a 5 star review only because of its lack of versatility. don't get me wrong, I LOVE MY POCKET ROCKET, so don't go flipping your titanium stove lids at me on this review! I just wish that there was a way to really get the simmer going on butane stoves such as these. Also I can't spring for a five seeing as how I'm trying to go SUL with my gear, and to truly get nerdy and dig deep, this stove is a little heavy. Once again, the price is right for what you get, and I have NEVER not loved ANYthing that Mountain Safety Research has to offer! Way to go guys! Way to go!

*Notice in the picture that I'm using the MSR Titan Kettle! And sadly Coleman fuel? ha ha I had a Coleman canister left over from another trip and instead of buying more gas I decided to use it. Normally for aesthetic purposes I use MSR gas just FYI.
View More Details on MSR Pocket Rocket Stove