Gear Review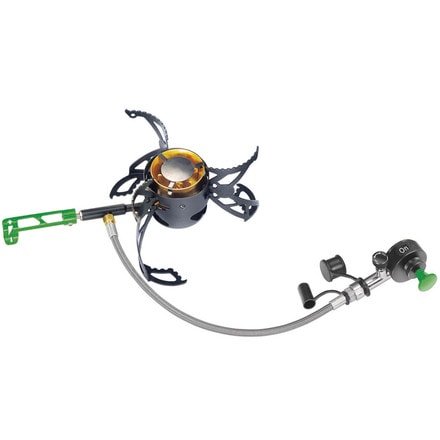 Posted on
A Great Stove Ruined by Quality Control Problems
I loved the design and, in theory, function of this stove and was excited to get it for use on my winter and mountaineering treks. The first one I got was defective such that fuel could not enter the burner - there was metal debris blocking the jet that was confirmed by the service rep when I sent it back. I was concerned, but gave it another chance and had them send me another.

Mistake.

I have used this stove over a dozen times including x-c ski trips, snowshoe overnights, and a few climbs in the Cascades. I wanted a highly reliable and powerful stove that would melt snow and get me hot water in rough conditions. between a recall and several difficult field fixes, I have to call this stove completely unreliable. When it works, it has the power of any stove I know with wonderful flame control. Problem is that there is always a ripped seal, leaking pump, misfit part, clogged part or some other issue. I have seen every part to this stove because I have had to dismantle both the pump and burner to varying degrees multiple times. I cannot take it into the field without the expectation of it working properly for more than a single use, if that.

I have used white gas primarily, although also tried kerosene. I prime the stove with denatured alcohol, keep it clean, oil the pump, and yet still it fails me. I will be contacting Optimus to see if they will refund or do something about it. I will not accept another one of these stoves however. My next one will be a Primus or MSR multifuel type.

I know there was a recall of this stove for ones made between certain dates, but that did not fix many of the problems for me. I do a lot of stove tinkering and have Coleman 442 and 400 stoves, Svea 123 and 123r stoves, and would use any of those in a heartbeat over this because I know they will work. The only thing impressive about this stove is the list of things that have managed to go wrong on a stove that inherently seemed so well designed. I hear that the QC issues started after production was moved to China, but all I know is this stove stunk for me, and I would not try to sell it because I would feel lousy for the new owner.
View More Details on Optimus Nova Stove