Gear Review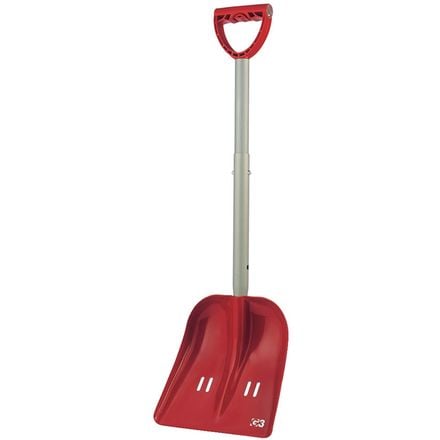 Posted on
A Design Classic
There is a lot to love about this shovel. Ive had one (my first and still the original one Ive owned) for five years and have used it all over the world on numerous expeditions, as well as when I was working as an avalanche forecaster. To me, it is the Golden Standard of all backcountry shovels.

Pros
- The D handle works with mittens and you can pass straps through it to securely lash it to a pack or sled (cant do that with a T grip)
- I love the flat back on the blade as it cuts nice, clean pit walls without scalloping
- The extension tubes are a very precious fit which means that it doesn't feel all rattly and loose when you are using it.
- The blade ferrule is machine bored, which means that it has an excellent, tight fit with the handle. This is important as over time it doesnt get loose and wobbly like other shovels.
- The sidewall are deep enough to hold a good load of snow, yet not so deep that it makes it hard to fit the blade in a day backpack.
- The material is very durable and will withstand being driven through hard snow with a solid kick from a boot.
- The top of the blade is nice and square which helps when you are stomping on it with a boot as your boot doesnt deflect.

Cons? Hard to find any, but the tight fit between parts can sometimes make it a bit hard to extend the shaft or engage it into the blade, but this is a small issue. Oh, and the name (AviTech) is kind of lame for such a great product.

Perhaps one of the best things about this shovel is that it is so reliable. If I have to dig a friend out of an avalanche, I want a 100% shovel and the G3 AviTech is it.
View More Details on G3 AviTECH Shovel