Gear Review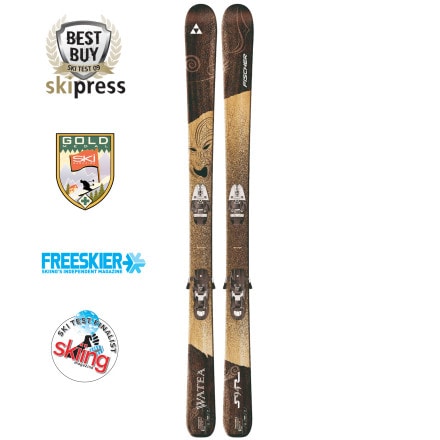 Posted on
2010 Fischer "Watea 94" Scores 97 of 100 Possible points
On the RateSkiGear.Com 100 Point Rating System™, I scored these boards 97 out of 100.

Here's why:

I don't like "fat" skis, yet I liked this ski. It was tested on groomed runs only with patches of firm snow and the edge hold was amazing. Easy to turn, very damp, like all good Austrian skis. The design innovation is very unique and will definately draw attention. In addition, logic tells me that the "boat" tip will get you up on the snow.

As far as the current model year (08/09), buy them! For all the reasons above, plus the fact that this price is really good, why wait till next season?

A more detailed and informative review can be seen at RateSkiGear.Com™.
View More Details on Fischer Watea 94 Alpine Ski