Gear Review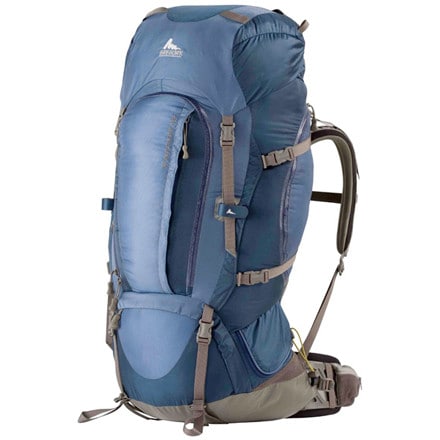 For what its worth, my wife and I have a few Gregory packs and found their quality and customer service to be excellent.

I've put 300+ miles on my Whitney carrying loads varying from 45- 70lbs. The weight transfer and organization this pack offers are absolutely the best on the market.

However, this pack has been widely vilified for its Achilles heel - the plastic inserts used in the hipbelt.

(My wife has an older version of the deva which uses the same design, but uses more robust plastic and composite materials. If Gregory only used these on this pack, this would be a non-issue.)

Anyway, My Whitney also had a partial failure on one side during a heavy 9 day Isle Royale trek, but I suspect it was broken by the porters on the ferry, not during regular use.

When buckled around the waist, the belt is at its strongest and is subject to stresses it was designed for. When unbuckled, as when lying on the ground, its at its weakest, and may be vulnerable to hyper-extension and the kind of shear-forces that cause the plastic to tear. In other words, be careful with handling your loaded Whitney when its not on your back and you may never have this issue.
View More Details on Gregory Whitney 95 Backpack - 5309-6285cu in