Gear Review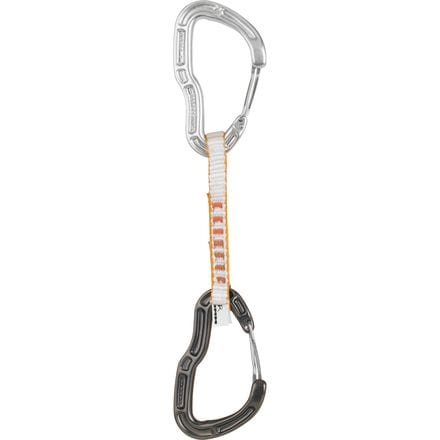 Posted on
12cm are cool. 18cm - so-so
12cm DMM Shield QD is a great quickdraw - light, smooth, easy to grab and handle. Binners are top quality (as expected when you buy DMM gear).

18cm is so-so. Dogbone twists, bolt end binner twists.

If you are not on budget grab 8 or so 12cm DMM Shield QDs and 8 or so 18cm Petzl Spirit. 8 12cm DMM Shields will serve as short sport draws and trad draws, 8 Spirits will serve when pushing up on your next extra hard sport project. Thus you will have a universal "do it all" set of quickdraws.
View More Details on DMM Shield Quickdraw