Gear Question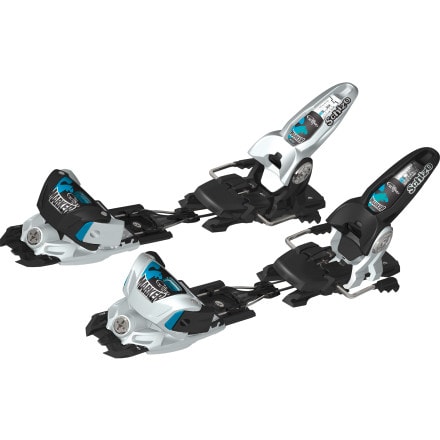 Posted on
would this be a good binding to get if...
would this be a good binding to get if your feet are still growing because you can adjust it?
Responded on
The adjustment moves the entire binding forward or backwards, not just part of it. The purpose of this is that you can have center mounted binding for freestyle skiing, and regularly mounted binding for the rest of the mountain without having to redrill your ski. It is not meant to adjust just part of it for sizing. For that you would need a demo binding which most retail stores do not carry for sale. With that being said the binding with the most travel is the jester/griffon. They have a huge range of adjustment for size, more than any other binding. Most bindings adjust to fit about 3 different sizes. The jesters adjust to fit more than that. Not sure exactly, but I want to say around 4 to 5 different sizes.
Responded on
Don't get this binding if your feet are still growing. I bought these and had them mounted to my old boots. Once I got my new boots the only way to keep them without remounting them was to keep them stationary and defeat the purpose of the entire binding. Needless to say I had to spend another 30 and get them remounted for my new boots.
Responded on
I would have to disagree with both Matthew and Taylor on this one. The mechanism that attaches both front and rear portions of the binding is designed to be unscrewed and moved to a new length location and re-screwed into place (As long as you are mounting a boot that fits within those measurements). So as long as you're not 16 with a size 8 foot and hoping to have these at 26 with a size 12 foot then you should be good with them.
View More Details on Marker Griffon Schizo Ski Binding