Gear Question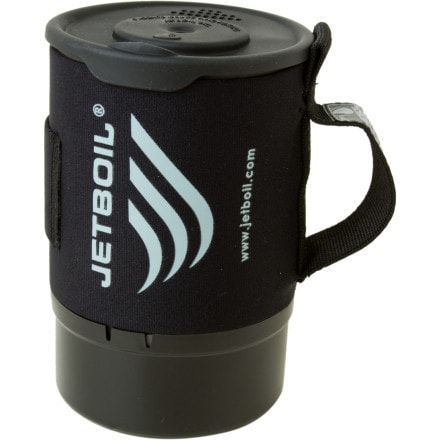 Posted on
what is the difference between this stove...
what is the difference between this stove and the jetboil flash cooking system?
Responded on
The Zip is smaller and more compact with a 0.8L cup, while the the Flash is 1.0L.
Responded on
to add to Eli's comments ..The Zip is a stripped down basic version of the Flash.. hence the cost. It does not have a Auto ignitor, heat indicator on cozy and is a smaller .08 liter cup
Best Answer
Responded on
Kirk and Eli are both right. In addition, the Flash weighs 14 oz and the Zip weighs 12 oz according to official specs but the Zip was 11.625 oz on my scale. The lid on Zip has a strainer feature (19 small holes in a cluster) for draining things like pasta. The lid on the Flash does not but it attaches to the pot more firmly. The Zip comes in black only (lid, cozy, bottom cover and burner but the flash has three colour options if you include the companion cup. Also the lid and bottom cover on the Flash are translucent matching the respective colour scheme. The Flash has the the updated wire lancet fuel control but the Zip still has the old style knob. The pot on the Zip has graduation marking in metric and standard (200, 300, 400 & 500 ml / 8, 12 & 16 oz) but the Flash has only one marking indicating "MAX SAFE FILL / 2 CUPS". The cozy on Zip has a small illustration showing the proper packing method.
Note: Neither of these have the "thermal-regulate" feature that Sol has.
I know this info is likely a little late to be any help to b-b4632460 but another shopper may find it useful.
View More Details on Jetboil Zip Cooking System