Gear Question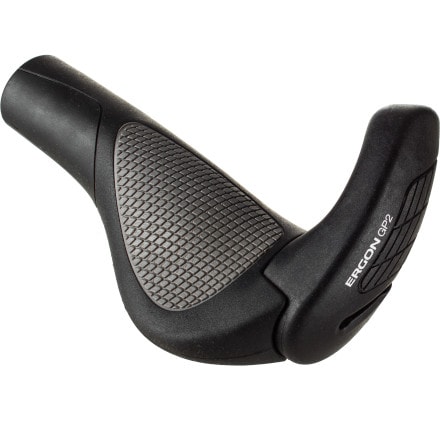 Posted on
what is the difference between the Ergon...
what is the difference between the Ergon GC2 ($42.95) and the GR2 ($49.95)??? and I wear a med. glove size... what grip size should I buy - small??? or large???
Best Answer
Responded on
GC2-283,5 g
GR2-S Leichtbau Carbon (and Team Edition)-234,6 g
The GR2 uses a new lightweight rubber and a newly designed bar end and is part of the RACE line with a longer bar end length.
The GC2 has a short range of adjustment for the bar end angle if you like to tweak this. The grip is the same shape as the GR2. I run the GX1 and prefer the larger size over the small sizes as it provides a larger platform for my hands to rest when climbing. I think unless you have a small hand the larger platform will be more comfortable.
Either way you cannot go wrong with the Ergon grips. They really shine when climbing and on longer rides when you are looking for different hand positions throughout the day.
View More Details on Ergon GP2 Grip