Gear Question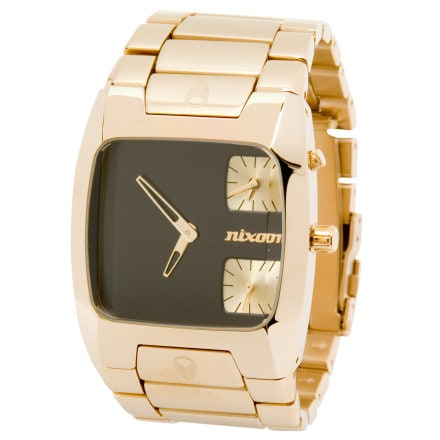 Posted on
what if you have a 6 inch wrist(little)?...
what if you have a 6 inch wrist(little)? Will it still look good?
Best Answer
Responded on
Most watches fit 6 3/4" (or around that size) wrist sizes. As far as Nixon goes and in my personal opinion, I think this will not appear too big, especially when you compare it to the 51-30 or Big Rig watch (big faces. Nixon has taken your wrist size into consideration, and you will be able to remove I believe up to two links to decrease the size. This can either be done in an official Nixon dealer or any watch store.
Responded on
I had the same dilema before buying mine. I don't have the biggest wrist in the world but it looks great. It may seem large at first but after a while it seems normal and looks killer. It has been big enough to catch the eye of a couple of attractive barmaids who have complimented it so my advice is buy one, you'll love, and so will the ladies.
Also try comapring the watch to the size of your hand rather than your wrist, sounds strange but it's actually your hands rather than your wrist that makes a watch look disproportionate.
View More Details on Nixon Banks Watch - Men's