Gear Question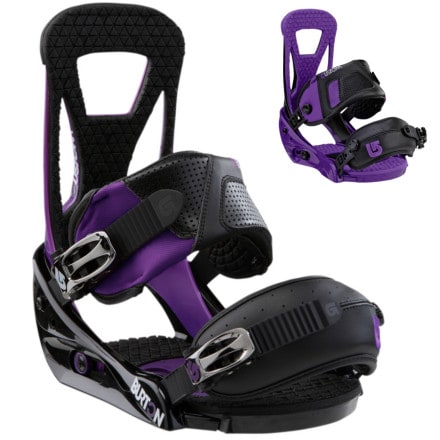 Posted on
this is probably a stupid question because...
this is probably a stupid question because iv been riding for 5 years and im an advanced rider haha:P.
whats the difference between the est or non est?
Responded on
No stupid questions. EST bindings are made specifically for Burton boards with the channel. Non EST bindings are compatible with traditional 4-bolt pattern boards.
Responded on
The Channel
Now on more boards and evolved for greater performance, the Channel(M6) has staked its claim in the marketplace as snowboarding's most direct connection. Focusing power through a central connection that evenly distributes energy for added rebound and snap, it also lets you easily micro-adjust your stance width and angles. The addition of M6 means we're using a standardized hardware size that improves upon performance and ease-of-use, and allows for compatibility with all Burton bindings as well as bindings from select competitors, making it a choice for any rider.
Responded on
Not stupid at all!

Non-est bindings will fit any board 3-hole, 4-hole, or the Burton channel.

EST bindings stand for "Extra Sensory Technology" - These bindings have no plastic underneath the tray... just nice EVA foam padding, gel in some cases, and a variety of other materials. EST IS BETTER because you optimize the flex and feel of a snowboard like never before. (there is no hard metal or plastic underneath your foot so your board flexes more naturally)

If you have not ridden a Burton channel board with EST binders than you are missing out! It will seriously make you a better rider and you will have more fun!

GET SOME!!!
View More Details on Burton Custom Snowboard Binding