Gear Question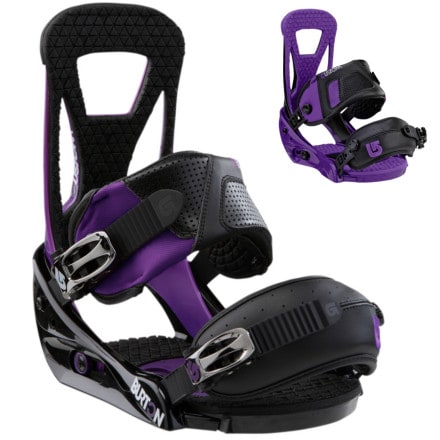 Posted on
this is probably a stupid question because...
this is probably a stupid question because iv been riding for 5 years and im an advanced rider haha:P.
whats the difference between the est or non est?
Responded on
Not stupid at all!

Non-est bindings will fit any board 3-hole, 4-hole, or the Burton channel.

EST bindings stand for "Extra Sensory Technology" - These bindings have no plastic underneath the tray... just nice EVA foam padding, gel in some cases, and a variety of other materials. EST IS BETTER because you optimize the flex and feel of a snowboard like never before. (there is no hard metal or plastic underneath your foot so your board flexes more naturally)

If you have not ridden a Burton channel board with EST binders than you are missing out! It will seriously make you a better rider and you will have more fun!

GET SOME!!!
Responded on
Ryan's answer is pretty good.
View More Details on Burton Custom Snowboard Binding