Gear Question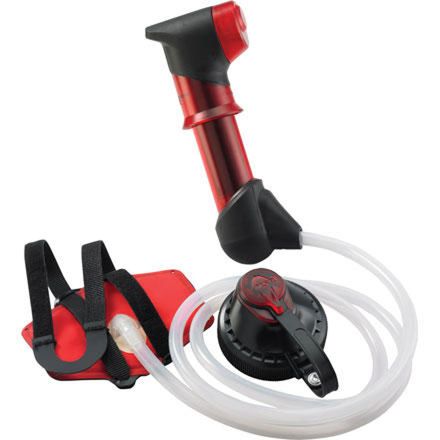 Posted on
so, with all these bad reviews, how good...
so, with all these bad reviews, how good is this filter, and is their anything better for about the same price?
Responded on
The filter isn't "bad" per se, it just has a limited range of use: 1-2 person trips in areas with fairly clean water. It is incredibly light and small, and mine has worked quite well for me. I haven't experienced any problems with clogging or diminished flow, although I would have to disagree with the quoted L/min rates.

My new favorite water purification system - Aquamira - is much cheaper and more versatile. If you have your heart set on a filter, obviously it isn't for you, but I find that it is more convenient, efficient, lightweight, and economical and the chemical flavor is minimal.
Best Answer
Responded on
I'll agree with Simon on the flow rate being a little slower than stated, but it is very compact and aside from a Steri-Pen or Miox, it's the lightest thing going. To be fair, the first reviews came from a time prior to the recall of defective filter cartridges. The problem is now solved. I've had mine since they first became available years ago, went through the recall and replaced the defective cartridge, pumped hundreds of liters of water since then without a problem, and only had to install a new one this last season.

Depending on your water needs on the trail, I've been absolutely thrilled with my MSR AutoFlow. Somewhat of a different animal, but flawless performance, easy all the way around, fast, and best of all, it's something where gravity actually works in my favor.
Responded on
I have NEVER had a problem with this filter. I have used it as the primary filter on several (we had secondary water treatment should it fail) on a week long trips with a party of 4-5 and it hasn't missed a beat. The water sources i have used have been from clear running streams to skunky potholes. I do tend to use a coffee filter to help the system from gunking up too quickly and that seems to work great.
View More Details on MSR HyperFlow Microfilter