Gear Question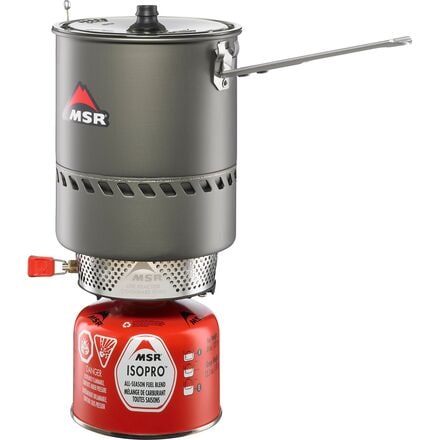 Member since
Posted on
ok, so what fuel can this stove use besides the MSR isopro?
Member since
Best Answer
Responded on
All the canisters that use a Lindal valve- Snow Peak, Brunton, Primus, Jetboil...
Member since
Responded on
All the ones listed by Phil will work well, especially in general 3-season use. If you plan on taking it on the cold (25 deg F or lower), choosing a higher-quality brand like MSR will mean better performance. You can read more here:
http://adventuresinstoving.blogspot.com/2011/11/whats-best-brand-of-gas-for-cold.html
Member since
Responded on
Yeah, Brian is right. The Isopro canisters always seem to give us the best flame quality and burn time. With the others, we get a lot of spitting and have to constantly adjust the valve to come back to that nice, even blue flame. We've tried pretty much all the others to see how they perform and to save a buck or two, but we always come back.
View More Details on MSR Reactor Stove