Gear Question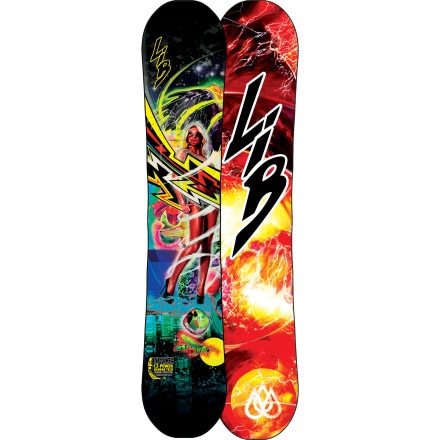 Posted on
noticed y'all don't have the new t. rice...
noticed y'all don't have the new t. rice pro model horsepower. will yall be getting it anytime soon? and also what is the difference between this specific board compared to the pro model HP of this style of board? if that made since..any help would be appreciated in the purchasing of my new board
Responded on
its here now... in 153 and 157... larger sizes coming soon.
http://www.dogfunk.com/lib-technologies-t.rice-pro-c2-btx-hp-blunt-tip-snowboard
This model is a little bit different from the HP models. The model features a H-Pop core and the HP models feature the lighter Colombian Gold core. The HP models also feature a topsheet formulated from magical sparkling bean top sheet that is less harmful to the environment.
-C
Responded on
actually the pro, non-hp (horse power) model does feature bio beanz top sheet maaaan whoez smoking what down at lib huh.....i got a 153 blunt and waiting for vaca day to test her out but yeah the t rice pro is missunderstood with the hp model must have somrthing to do with that columbian gold he he: really respected for a reason
Responded on
how does this ride in pow?
View More Details on Lib Technologies T.Rice Pro Model C2-BTX Blunt Snowboard