Gear Question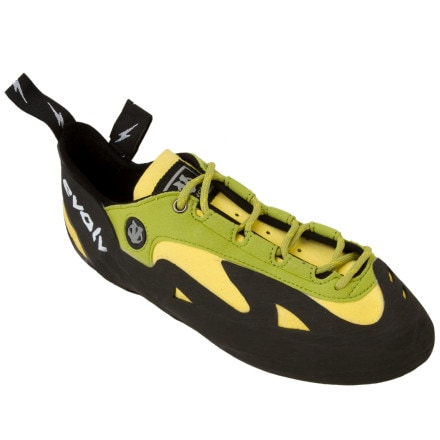 Posted on
my street shoe size is a 9.5/10. Just got...
my street shoe size is a 9.5/10. Just got these in a 9 and they seem a bit uncomfortable after maybe 10 minutes of hangin around in them. Should I go up to the 9.5? I'm not looking for anything super agressive because i'm at V3 status at the moment. I just wanna make sure that if I went with the 9.5 it would be too loose for some good heel hooking and edging. The pain is in the top of my toes
Responded on
I would go to 9.5. I am a 13 street shoe and get 12-13 in Evolv. Hope this helps.
Responded on
Exchanged it for the 9.5 today. Definitely runs small. The toe box was far too low volume for a fit that aggressive in the 9s. Looks like the 9.5 was too high volume. apparently I have the lowest volume foot ever. had to go with some 7.5 coyotes that are super hard to get into, but actually hold my foot in tight with some space in the laces. Very weird.
View More Details on Evolv Pontas Lace Up Climbing Shoe