Gear Question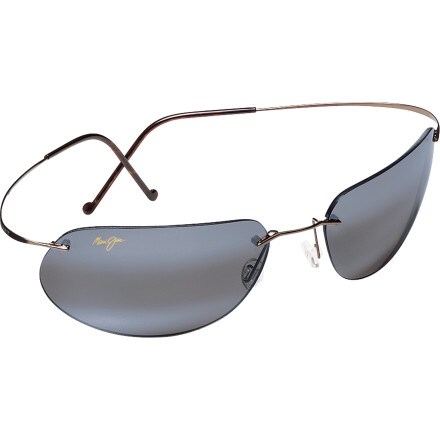 Posted on
my frames have broken on the temple and...
my frames have broken on the temple and the nose bridge. is there a quality issue with the manufacturer ?
Responded on
It completely depends on your story as to how they broke. Most of the time something like twisting, hitting, or other stressful behavior has been exerted on the frames, which they don't cover.Read up on their warranty/repairs here:http://www.mauijim.com/webapp/wcs/stores/servlet/Content_10001_10101_-1_repairs.html_6_1_Y__Y
Responded on
If the temple broke then Maui Jim will replace it for FREE. Just go to a local dealer and they can order new temples from Maui Jim and change them out for you when they come in...all for free! This is one of Maui jims best sellers and it is made of Titanium so I dont think you should be having breaking issues. But, if you are then the great news is Maui Jim always takes great care of their customers!
Responded on
Yes, my pair cracked where the nose bridge attaches to the lens on both sides. Sent them back to MJ and they replaced. Unfortunately it is happening again on the replacement pair. And I am METICULOUS with my sunglasses, always either on my face or in the case. Does seem to be a design flaw, but man I LOVE these glasses.
View More Details on Maui Jim Ka'anapali Sunglasses - Titanium Polarized