Gear Question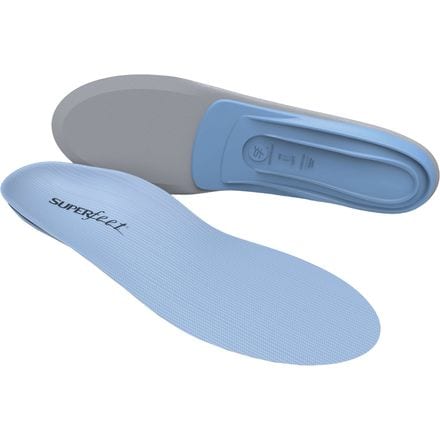 Posted on
my 8 year old son has muscles and tendon...
my 8 year old son has muscles and tendon problems but the worst part is his feet are extra wide. how do i know if i order an insole that the with will feet?
Best Answer
Responded on
With superfeet, your looking to fit the heel cup to the heel. Order a couple letter sizes (higher for wider feet), and when he places his foot (with sock) in the insole, the heel fat pad shouldn't spill over the insole, and he should feel like his heel is sitting in the heel cup instead of around the perimeter (a smaller size helps determine what is too small, you'll know).

Not sure if I understood your question, but hope this helps.
Responded on
A good reply from Steve. I would add that the blue fit pretty narrow, particularily in the forefoot. For wider feet I'd go up a size category if your son's size is at the upper limit for the category. For example, I am a size 10.5, and find I'd need the F, not the E.
View More Details on Superfeet Trim-To-Fit Blue Insole