Gear Question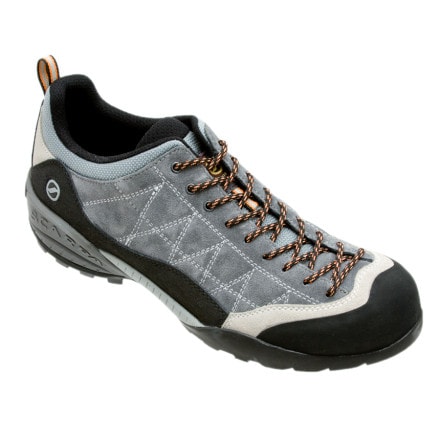 Posted on
more sizing questions, with this particular...
more sizing questions, with this particular shoe. Anyone wear a size 10 normally? What size did you go with for these with thin or medium socks? Thanks.
Best Answer
Responded on
Yes, I normally wear a 10D or 10EE which roughly translates to 43.0 or 43.5. I own The Zens, Mojitos and Gore-Tex Mid Mojitos all in 44.0 and they fit perfectly. If anything, I would say the Zens are slightly smaller than the Mojitos, but that could be just because they are so much more rugged, thicker and stiffer in the sides. You have to get the lacing in the toe area just right or they'll seem way too small. Once you set that, you can just pull the shoes on and tie them up without readjusting all the laces each time. Even though the Zens are stiffer and not as comfy as the Mojitos, I prefer to wear them because they feel indestructible.
View More Details on Scarpa Zen Multisport Shoe - Men's