Gear Question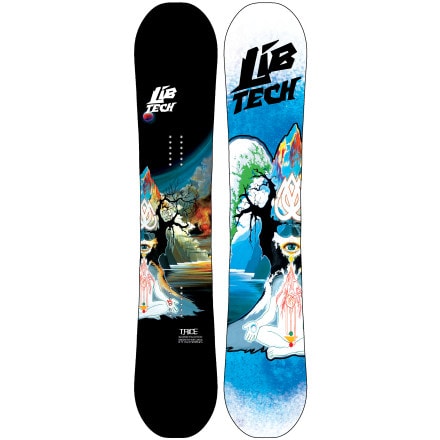 last year i rode a burton custom and custom...
Member since
Posted on
last year i rode a burton custom and custom x, and i'm interested in the lib tech mtx and btx boards for this year. i've read that the btx boards are not stable at speed, any truth to this? i'm in my mid 30's with a bum hip and shoulder and don't need a trick board, i just want something that is all mountain manageable that will rule in powder. the custom x is kind of that board but nose dives in pow, and i've heard that the btx is killer for pow. advice?
Member since
Responded on
Corp... You're looking in the right direction. I'm 36 and this will be my 20th season snowboarding. whithout a doubt, the MTX is the real deal. I can't speak to BTX because I haven't ridden one, but I have a TRS 167 from last year and it is an unbelievable ride. Like you, I'm not a park guy, but like to ride the natural terrain. I rode 27 days on Mt Bachelor (Oregon) after getting the Lib Tech and was really happy with it. It worked well on everythig from powder to crud up on the summit to groomers and chewed up tree runs down low. My only negative observation is that when you're haulin a*#, it seems to be a little grabby. The only thing I can say is maybe I didn't detune my edges enough.....who knows. Anyway, the thing rides great fakie as well. I have ridden 30 or 40 different freestyle and park boards over the years (worked in the snowboard industry for a few years) and this one seems to beat them all. Bottom Line MTX is the way to go!
View More Details on Lib Technologies T. Rice MTX Snowboard