Gear Question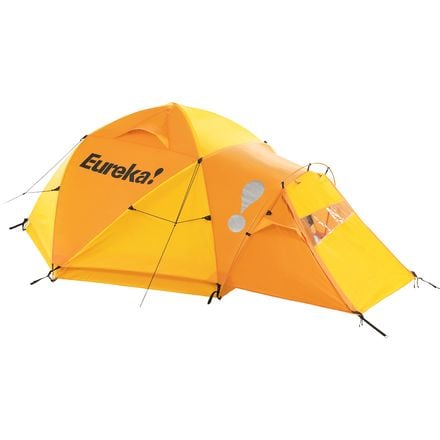 Posted on
l like the fact that l wouldn't have to...
l like the fact that l wouldn't have to sell a kidney for this tent and l'm honestly considering this to be a future grab, but how does it do in comparison to higher priced four season tents? anyone own a few and have come input?
Responded on
The difference in price is typically the removal of weight. This is a good tent but it is heavy - if you are going to need to be carrying this tent for long distances, going with something that is a bit less weight and higher price tag is definitely worth the consideration - unless you like to lug heavy gear for long distances!
Responded on
hm, good to know! l kind of figured that the weight was going to be the big tradeoff, and l don't mind a little extra hauling, so i'll keep this one in mind. thanks!
Responded on
It is pretty heavy, at 12 pounds it can be a chore to lug around, but it is basically a "weather bomb shelter".. Learning how many vents to open in different conditions has been a learning experience
View More Details on Eureka K-2 XT Tent: 3-Person 4-Season