Gear Question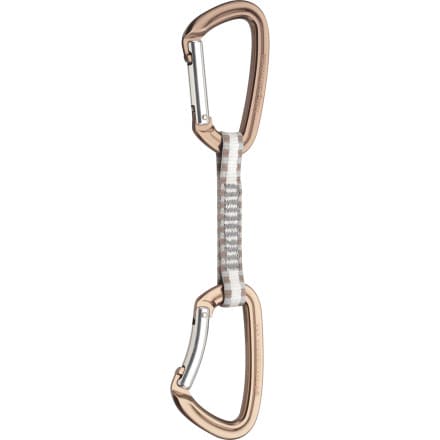 Posted on
i'm trying to get some draws for my...
i'm trying to get some draws for my boyfriend, i was just wondering what the difference was between positron and posiwire?
Best Answer
Responded on
Positron uses solid gate carabiners on both the rope and bolt end, whereas Posiwire uses a wiregate on the rope end and a solid gate on the bolt end. Posiwire will be lighter, and less chance of the biner breaking on a crazy whipper. If it was me, I would go with the Posiwire.
Responded on
I went with positron. I dont see how the wire would be stronger. It is minimally lighter and the positron is definitely stronger. Also I hate the way that the posiwire has the hook (where the wire snaps closed) That little hook can be really annoying when cleaning a route on a repel etc.
View More Details on Black Diamond Positron Quickdraw