Gear Question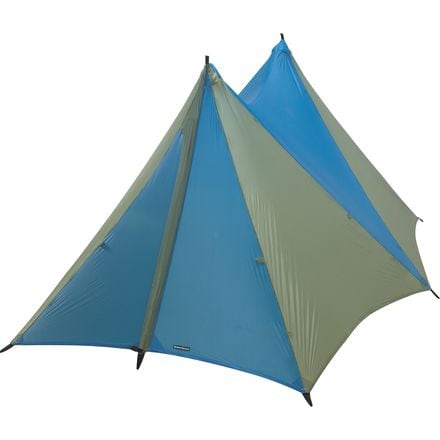 Posted on
im looking for a solid camp tarp or shelter...
im looking for a solid camp tarp or shelter that is versitile enough to be used on expeditions lasting up to eighty days. I have been looking at the mega light and was looking for peoples opinions regarding the beta light vs the mega light.
Responded on
Well, both the Mega and the Beta light are for lightweight backpacking, by expedition, do you mean just a long time out there or camping at high elevations in high winds, rain/cold/snow? If so, get a four season tent. As far as the amount of time you spend out there, both will last long, neither are disposable or anything, and both are the same durability at 30 denier rated fabric. I guess my best suggestion would be to add on items that could make this essentially a 3 season tent in case things do turn nasty- 80 days is a long time with out a floor. Check out the BD Mega or Beta Bug,Floor to accessorize this thing. If you have 2 or more people, split these items up. Hope this helped.
View More Details on Black Diamond Beta Light Shelter