Gear Question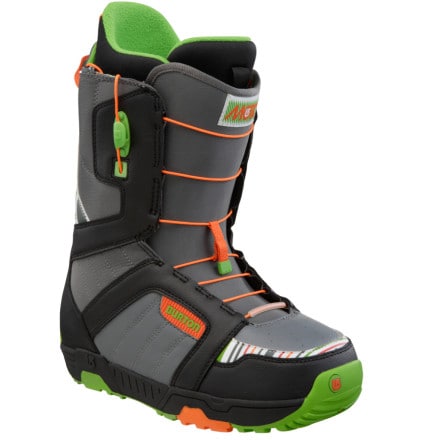 Posted on
i'm an experienced boarder. just wondering...
i'm an experienced boarder. just wondering if these boots are good for me. i dont have any money this year for boots, but need boots because i lost my other pair. the review from the website makes it seem like this is a beginners boot.
Best Answer
Responded on
It really depends on what you will be riding. This boot could be considered more of a beginner boot because it is so versatile. Versatility can be viewed as either a good thing or a bad thing. Good because the boot won't fail you if you decide to ride park over pow, for example. The versatility could be viewed as bad though, because the boot doesn't excel at any one type of riding. So, if you ride park all the time, you would be losing some park specific boot features if you go with the Moto. Higher end boots are designed to rip specific terrain, riding styles, and ability. I will say though, if money is tight and you don't need a boot built for a specific terrain (park, pow, pipe)....you won't find a better boot for $149. Hope this helps.
Responded on
yes there great boots youll love them .Those where actaully my 3Rd boots i ive gotten ever since i started boarding. Trust me youll love and one more thing there realy comfortable.
Responded on
does powder get into these boots easily? because i like to build jumps therefore and have to walk around in powder
View More Details on Burton Moto Snowboard Boot - Men's