Gear Question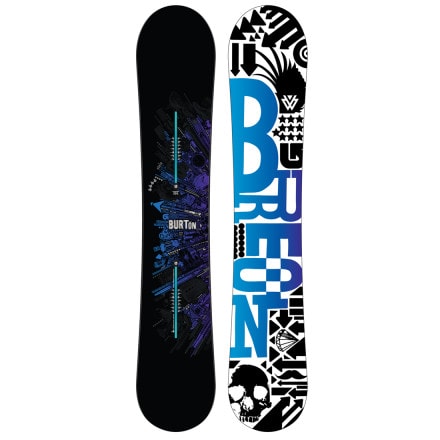 Posted on
im a really big park kind of guy and i...
im a really big park kind of guy and i hit like big stuff like monster jumps and lonve pipe is this a good board for that... and is it good for swich riding
Responded on
Well its not terrible for riding switch and it is amazing for switch..... if you need examples of that just watch Shawn White ride in the pipe last year he was amazing and this was the exact model he was riding but if you want some thing that is the exact same riding switch and regular look for a board that is "True Twin" if the boards description has True Twin it will have no difference riding switch and Regular. This board also has a vary small set back so its flex patterns through out the board are set up to ride with the nose first but by no means does that mean you can't ride switch on it at all...... hope that helped
Responded on
Yes this board is legit. If you ride the pipe and park and need a responsive board then this is your jam for sure.
Responded on
not good for switch i think and i have it and it is great on jumps kickers and pipe
View More Details on Burton TWC Pro Snowboard