Gear Question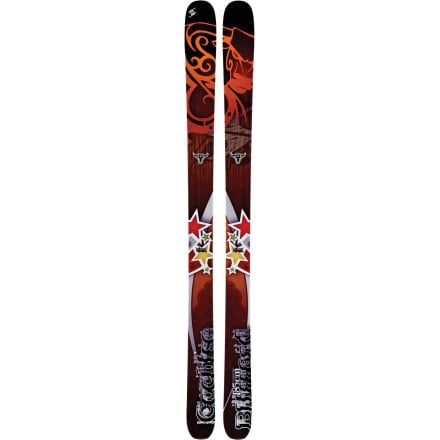 Member since
Posted on
i'm 6' tall and 250, (big boy) i'm also a professional ski instructor so i know how to handle a ski, I am looking at the cochise for charging around alta and snowbird but also getting in the trees around utah resorts. My question is, will the 185 still charge in open areas while giving me manuverability in the trees or should i go with the 193?
Member since
Responded on
Joseph - yes, the 185 will still charge. However, you should ask yourself how much time you're going to spend in the cirque, on Baldy, in Mineral, Devil's Castle, etc. For those wide open, steep festivals of fun, I think you'll appreciate the additional stability offered by the 193 at your weight and skill level. I prefer the 185 but I'm only 180 lbs, 5'11". If I was much bigger I'd size up. Hope this helps! Great ski in either size for sure.
Member since
Best Answer
Responded on
I have yet to ski the 193 but at 6'2" 215 the 185 was great at slower speeds and on groomers but in wind affected snow or at speed I wanted the 193. The skis are really easy to use which in my opinion lets you ski a longer length. I would recommend the 193 based on your size.
View More Details on Blizzard Cochise Ski