Gear Question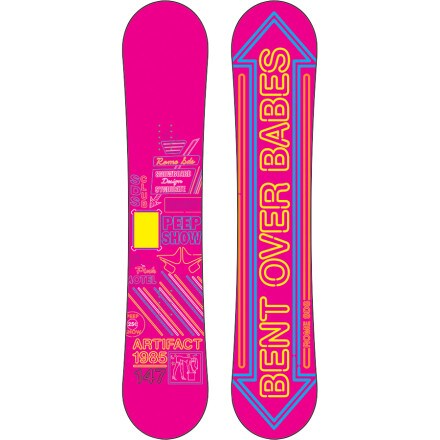 Posted on
how is the artifact on the rest of the...
how is the artifact on the rest of the mountain? can i still make it back down the mountain ha
Best Answer
Responded on
hey hey...this is probably one of the worst boards for all mountian riding. with the reverse camber (edges dont touch snow except for right in the middle) and the pre rouded edges, thats a bad story. first you have no edge contact to start with and then once you get some, your edges are round!!!...yes you can probably make it down the down the mountain, but you wont have much control, your edges wont have any bite and will slip out from under you very easily, turning will be slow and tedious and you will be constantly worried that your board will slip out from under your feet.....i would not reccomend it uless you are just riding from terrain park to terrain park :-)
Responded on
I must disagree. After riding my Artifact 1985 for an entire season, I must say it can easily take on all-mountain. Granted it does not bite into the snow, but the deck can pull high speed turns and is easily controllable. And as for powder or back country, the reverse camber is a dream. Keeps the nose up and floats with no lean required. Truly a great board and I believe it gets pigeon-holed as many park decks do.
View More Details on Rome Artifact 1985 Snowboard