Gear Question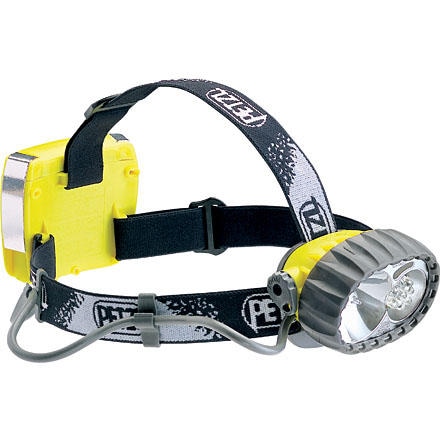 Posted on
hey, i need a lamp that will light up the...
hey, i need a lamp that will light up the area around me HARDCORE, like within the 20 meter area. i dont mind paying whatever it costs im just torn between the myo rxp, duo5 and duo 14. dont see a buzillion flood light led's on the myo rxp like there is on the duo and im wondering if that will matter. any info will help. thanks
Responded on
I'd take a look at the Black Diamond Icon. Brightest headlamp I've ever used.
Responded on
I just discovered the Lupine light systems. The duo lights up about 10 feet around you with the LED and the spot is just that ... a spot about 10 inches wide and at a distance it's pointless. The only light on the market that is weather proof/water proof and bright like your asking is made by lupine.
Best Answer
Responded on
I have owned 15 headlamps over the years. I currently own the Princeton Tec Apex. It runs on 4 "AA" and is the most useful and brightest headlamp I have ever seen. We go hiking at night and I bring up the rear of the line and with my headlamp on, no one else needs to use their headlamps. Very bright, long distance beam, waterproof casing and flood LED array option for when that single 3 watt 130 lumen LED is too bright. It sounds perfect for what you want to accomplish!
View More Details on Petzl DUO LED 5 Headlamp