Gear Question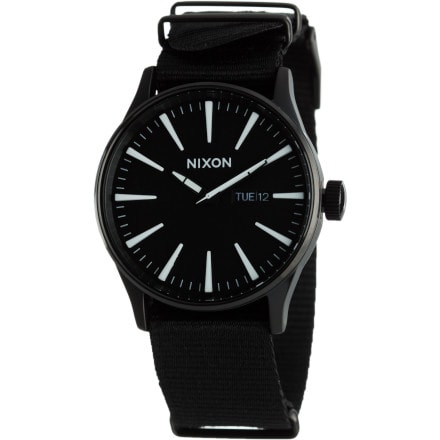 Posted on
hey, i bought a Nixon Sentry Black with...
hey, i bought a Nixon Sentry Black with the leather band and i was wondering if i could buy the textured polyurethane with patented locking looper band as a seperate item? the leather band looks great but i have my doubts about its longevity. is it possible to get replacement bands for this watch?

thanks
Responded on
If you want replacement bands, I think that your best bet is to go to the Nixon website. I don't think they have anything on the actual site, but you can fire them off an email and they might be able to hook you up.
Responded on
I got the Sentry in Dec. 2007 and the band broke about a year later. I love the watch, so I'm trying to find a new band for it. They are $25 from Nixon.
Responded on
Right mate, i also have this blue and yellow nixon sentry (summer edition) and im looking for a strap replacement (the old one is broken) do you know wherefrom i can get one ?
View More Details on Nixon Sentry Watch - Men's