Gear Question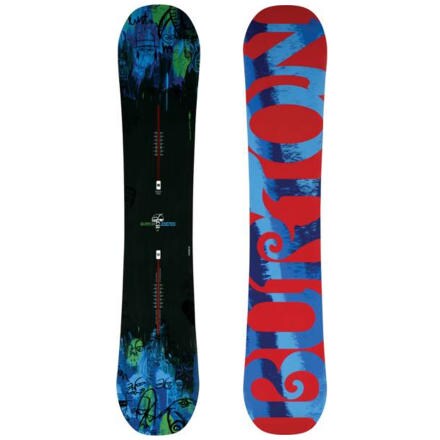 Posted on
hay im 5' 8" and 110 i am looking for a...
hay im 5' 8" and 110 i am looking for a new board i ride a 149 burton punch and its delaminating. I ride alot of pow and im staring to spin of kickers but the burton punch isnt helping im willing to pay 400 and down but the lower the beter. any sugestions and should i move up to a 151-154?
Responded on
I would say 151 if you ride a lot of park. You're pretty light so I don't think you want to be on a 154, you may find it a bit stiff. The 151 will be good in park and because the tip and tail are turned up it will do fine in pow too. I would also recommend a burton hero if you want reverse camber. It is softer and would be slightly better for park riding. For the hero you could stay at the 149 or bump up the a 152.I weigh 90lbs more than you and ride a burton hero 158 (just a litter softer than the joystick and a slightly different shape) and it floats like crazy in pow and is unreal in the park. Whichever board you buy I would recommend 149-152 (mainly because of your weight).
View More Details on Burton Joystick Snowboard - 09/10