Gear Question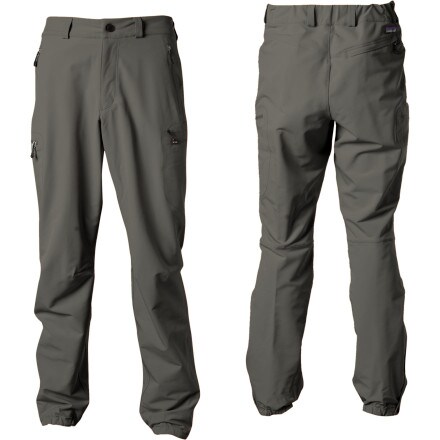 Posted on
do these pants work okay for skiing?
do these pants work okay for skiing?
Responded on
They're great for backcountry skiing! If you layered well underneath them, I'm sure you could use them at a resort too, but I personally like the Backcountry Guide Softshell pant by Patagonia for that. These have a pretty good DWR on them and block the wind fairly well, however, if its really blowing or you're sitting on a wet chairlift a few times an hour, you'll probably end up a little wet.
Responded on
These pants are my all-mountain pants. For skiing, climbing, trekking, etc. You'll be fine skiing as long as you are skiing and not rolling down the hill.
Responded on
Related to ed's question, (and hoping for some input from knanier), I am looking for a good multi-purpose soft shell pant for resort and bc skiing, snowshoe, etc. I want something that will work as an outer layer on dryer or warmer days and something that will also work comfortably layered under my hard shell or bib for days of extreme cold.
View More Details on Patagonia Alpine Guide Softshell Pant - Men's