Gear Question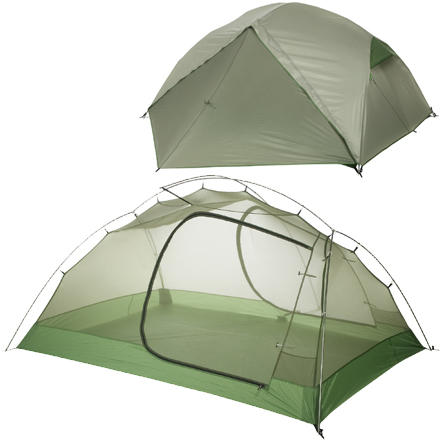 Posted on
copper vs. emerald mt? I see there is a...
copper vs. emerald mt? I see there is a similar question already on here but I am curious why the merald mtn. is listed under big agnes' superlight category and the copper is in the ultralight? The copper 3 is about a full pound lighter. Maybe I don't know the diff between ultralight and superlight. some reviewers are saying lighter materials but both are made from silicone treated nylon ripstop w/1200mm waterproof poly coating and both use the same DAC TH72M poles. I do like the taller sides of the copper not sure that's enough to sway me to spend another $100.
Responded on
Hi Josh,

Ultralight is the next step up from superlight. To shave weight, lighter (and less durable) materials are used in the CS series. I have the CS2 and haven't had any durability problems, using the Big Agnes footprint. While both will be listed with a 1200mm waterproofing, it isn't the Denier rating of the nylon (higher D rating, more durable). CS will use lower Denier rating nylons.

In addition, while BA provides specs on the footprint size of the tent, it doesn't always reflect the vertical specs (i.e. wall angles, etc) which is another way to shave weight.

Hope this helps!
View More Details on Big Agnes Emerald Mountain SL3 Super Light Tent: 3-Person 3-Season