Gear Question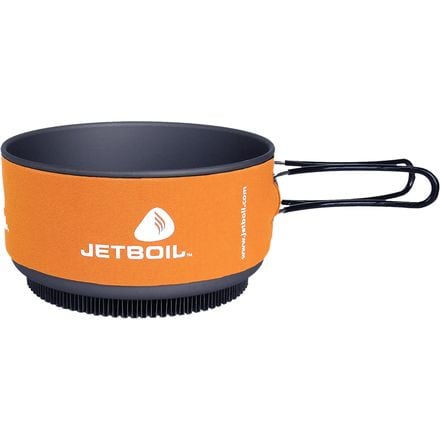 Member since
Posted on
can you use this over the fire?
Member since
Responded on
Not recommended as its heat exchanger is really built to take advantage of the Jet boil burner rather than the uneven nature of a fire. Additionally if you were to leave the neoprene insulator on that would likely catch fire and melt as would the rubber grips on the handle unless you took great care to keep those out of the flames. Short answer; not recommended.
Member since
Best Answer
Responded on
Arthur is absolutely right. For cooking over an open fire most of the time, a similar sized pot that I would recommend is:

http://www.opencountrycampware.com/category_fbd677dca775/subcategory_62ff4e5aa021/product_65b49091ede1/

It's inexpensive, you don't have to worry about trashing it, and it works.
Member since
Responded on
Since the purpose of the flux ring is to help conduct the heat more efficiently around the perimeter of the pot, it should actually work BETTER over a fire than other pots without the flux ring. The down side would be the carbon buildup on the intricate folds of the flux ring that might eventually reduce its efficiency. If you don't mind cleaning the ring, go for it.
View More Details on Jetboil 1.5 Liter Cooking Pot