Gear Question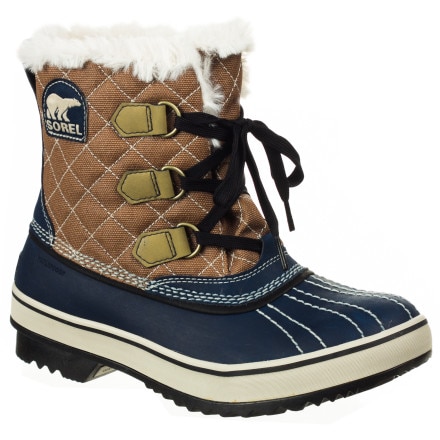 Posted on
are these boots good for large amounts of...
are these boots good for large amounts of snow..say about 3 to 4 feet? or should i get a more heavy duty boot?
Responded on
Jessie.....I saw these boots last month in Nordstrom..they are just above ankle so they're more for a few inches of snow. If u need boots for 3/4ft then u should get Sorel's "Joan of Artic". Last winter the Uggs I wanted were sold out & I couldn't find anything that I liked..it was about 3days b4 a big snow storm & I really had no choice but to buy them. We had about 2 or 3ft of snow & I was so dam happy I bought them. My feet stayed dry & warm. While my fingers froze my feet felt like summertime! The most important thing is I didn't fall or slip not one time & that's more important than me being cold/dry. I'd rather freeze than to fall & hurt myself lol.
View More Details on Sorel Tivoli Boot - Women's