Gear Question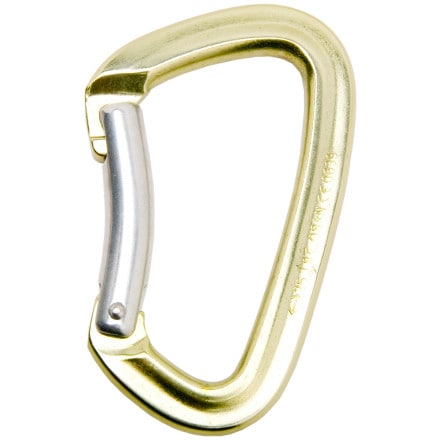 Posted on
Zero experience. I will be solo climbing...
Zero experience. I will be solo climbing 50-100 feet of rock and need a full list of equipment, or a thorough starter package
Responded on
He wouldn't need equipment if he was free soloing.. but hey John.. take my advice. And that is to do what Jacob said and climb with some good climbers first. Then climb with some climbers that have soloed next. Then go out and do it yourself. I'm a pretty new climber myself. I do solo, but not until I had climbed with a 40 plus year climber first. And. Make sure you get taught some solo stuff and do it with someone before going it alone. Not to hard, just a lot of subtle rope, protection, and mental stuff you will need to get a hold of before doing it alone. Just being jammed up mid rope from an overhang can be a life challenge... climb with someone first. And PS> This is my favorite biner. I love the straight gate and have ten of them. I would like another ten... but! Girlfriend needs a new pair of glass's. I've put them off so she can't get a read on my climbing envoice's.. I know she's going to kiss my ass goodbye when she can see again....
View More Details on Black Diamond Positron Carabiner