Gear Question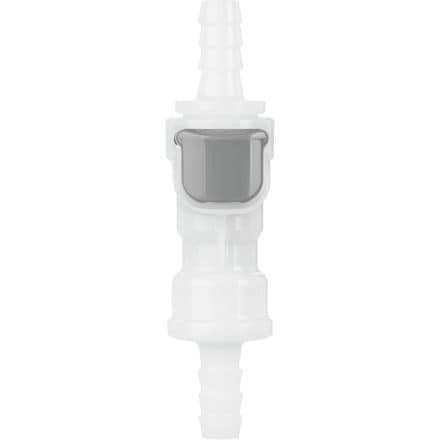 Posted on
Yeah... so I'm not really buying the...
Yeah... so I'm not really buying the previous answer regarding the number of male ends this thing comes with because the answer was completely different from the picture. Does this come with 1 female end for the hydration side and 1 male end for the drink tube side as the picture indicates or does it come with an extra male end you can put on your filter to back feed like with the camelback that is currently out of stock?
Responded on
I just received mine and you get exactly what you see in the product picture: 1 male & 1 female end. To make use of this product, you'll need to buy at least two kits. That's too bad, because the CamelBak Hydrolink Filter Adapter Kit actually has three pieces and costs a little less. The Platypus solution looks more elegant and durable, so you make the call.
View More Details on Platypus Quick-Release Kit