Gear Question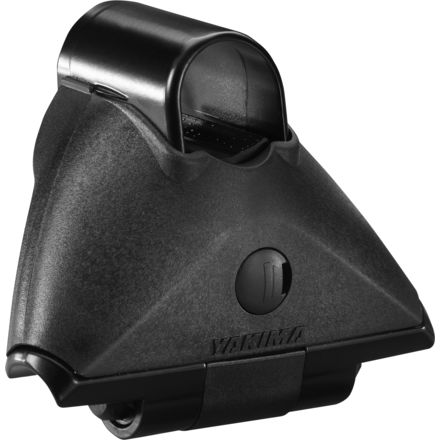 Posted on
Write your question here...Looking for a...
Write your question here...Looking for a Yakima roof rack for a 2010 Honda CR-V. Can you tell me what my best bet is please? Also need mounts for two bikes.
Thanks
Best Answer
Responded on
Get the Control towers, Landing pads option #10 (Yakima Landing Pads work in conjunction with Control Towers), 48" Yakima crossbars, and if you choose to get a fairing (for noise reduction and aerodynamics) get the 38" version.

As far as mounting you bikes, you could get two Copperheads if you want to fork mount, or two Raptors if you want to leave the front tires on. Other bike racks you could use with your car:
ForkLift
FrontLoader
HighRoller
KingCobra
RaptorAero
SideWinder
SprocketRocket
SteelHead
Viper
Responded on
Go to www.Yakima.com or www.Thule.com and get your car "fitted" for rack options. If your CR-V has factory rails already installed (not factory tracks), you can get Yakima Rail Grab towers or Thule Crossroad towers. Your options for bike racks are basically endless since you'll be going with round (Yakima) or square (Thule) bars. Your decision will be between fork-mounted bike racks, frame-grab bike racks or wheel-grab bike racks. Fork-mounted bike racks are the most stable and solid; however, you have to find somewhere to put the front wheel. The frame and wheel-grab racks are convenient in that you don't have to remove the front wheel of the bike for transport; however, they are less stable. They still work fine, though. Also, with a vehicle of your height, the fork-mounted options are easier to use because they require you to lift the bike less high than the racks that hold the bike with the front wheel still intact. Hope this helps.
View More Details on Yakima Control Tower - Set of 4