Gear Question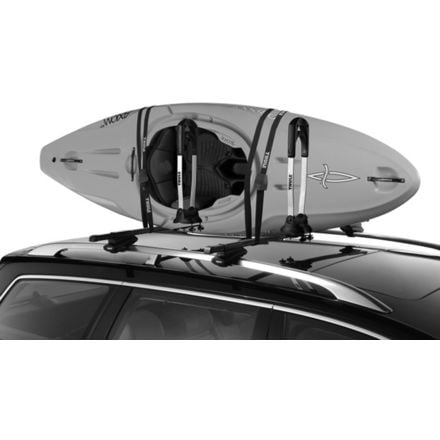 Posted on
Write your question here.I am wondering...
Write your question here.I am wondering if a can safely put four single kayaks on top of my Toyota 4 door Camry? It has no gutter racks. Both Thule and Yakima web sites indicate that their stacker racks will fit on the Toyota Camry. But will they fit four kayaks safely? Thanks!
Best Answer
Responded on
The main thing you will want to consider is how wide all four kayaks will be when positioned on the rack including the width of the rack itself. You'll then need to make sure that this overall width doesn't exceed the width of your bars.

Since every boat is shaped a bit differently the only way to know for sure is to get the rack and boats and try it out. If you can get all four boats loaded and properly strapped down, then they aren't going to go anywhere in transit.

To gain extra width you can always use slightly longer crossbars, although I try to avoid this whenever possible.
View More Details on Thule Stacker Carrier