Gear Question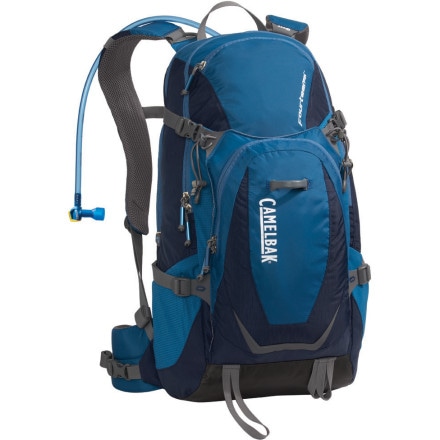 Posted on
Would this pack be able to fit rain gear,...
Would this pack be able to fit rain gear, a 300 weight fleece, a change of clothes, hat, and gloves?
Responded on
Andy, there is a specific deeper pocket in the back of the Fourteener, so I believe your rain gear would fit in there. I'm concerned more about that 300 weight polar fleece, what are the dimensions of the fleece? The change of clothes and hat should be able to fit in the outer stretchable mesh pocket if you wish....gloves will fit in an outer 'bottle' designed mesh pocket or in the small insulated pocket. If you are looking for a more cold weather climate pack then I would recommend a Osprey pack because the water tube for hydration is insulated to prevent freezing.
Responded on
Thanks for the advice! I Actually I was intending to use it more for summer hikes on mountains above the tree line were the weather can get pretty intense(like Mt Washington). The dimensions of the fleece are roughly 20 inches across the front, 24 from the shoulder to the waist, and the sleeves are around 22 inches from the inseam, and actually, it's made of Polartec Wind Pro fleece, which seems to be similar (possibly lighter) than classic 300 weight.
View More Details on CamelBak Fourteener Hydration Pack - 1587cu in