Gear Question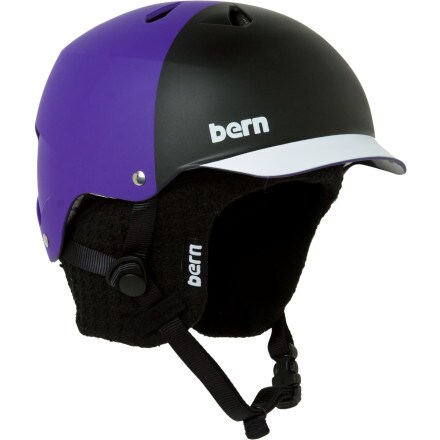 Posted on
Would this helmet be suitable for some...
Would this helmet be suitable for some summer whitewater paddling action as well? I am looking for one helmet to suit all the fun summer and winter stuff I like to do.
Responded on
Hard Hat will drain well, but honestly I wouldn't take this helmet on the water. The EPS liner option from Bern would be better than the Hard Hat, but for whitewater I'd definitely lean towards a Sweet helmet or something more specific to that activity. Rocks and whitewater is a pretty serious business and I wouldn't skimp on pro there. My two cents.
Responded on
No. I'm a whitewater paddler as well and I definitely only use helmets designed specifically for paddling. Nothing against this helmet, but I take whacks to the head often when creeking, and this just wouldn't be a good helmet to have on the river. It's not made for that. One shot and it's most likely done. However, I do own this helmet for skiing, and will continue to buy this model every time I need a new one. Great helmet.
View More Details on Bern Watts Hard Hat w/Knit Liner