Gear Question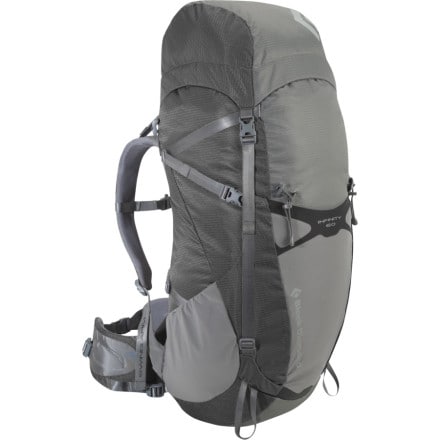 Posted on
Would this bag be suitable for a non-hiking...
Would this bag be suitable for a non-hiking trip? I want to know if there are any disadvantages to using it to backpack in Europe city to city. Also, would this bag need to be checked on international flights? Thanks.
Responded on
I couldn't give you specific info on features but it's a bag that will likely need to be checked on every flight because of the size....unless you don't fill it to capacity and are able to jam it in the overhead. Otherwise, packed full, it will likely need to be checked.
Responded on
Hey Stevie! I am in the process of purchasing this pack. I have owned a black diamond pack with ergoactiv suspension for a while now and I love it, hence the purchase of another. There are some pros and cons you must weigh out before deciding what's best for your specific needs. The suspension on this pack is phenomenal, it feels as though you are 'one' with the pack. The downside to this is the weight limit is a little on the lower end of comparable packs this size, so how heavy or light you pack could make or break the deal for you.

Another point, as far as I know, this bag has ONLY top access to the main compartment, which I find to be a pain on urban backpacking trips (I truly find it to be a pain overall but am willing to sacrifice for the comfort of this wonderful pack), side or bottom access helps a lot when on such trips, but is not a necessity. If this is something you may want in a pack, I am big fan of Arc'teryx and their Altra 65 and 75 have AWESOME main compartment access, but the bad reviews on their similar suspension broke the deal for me(complaints of squeakiness, all from dirt though, since you will not be in such dirty conditions this may be a good pack).

I think if you pack right, this pack will serve you well in Europe, getting around on 60 litres for urban adventures shouldnt be too hard, and this pack rocks in it's class, just a few things to consider, Enjoy your trip! post a pic in action when you get back!
View More Details on Black Diamond Infinity 60 Backpack - 3660-3845cu in