Gear Question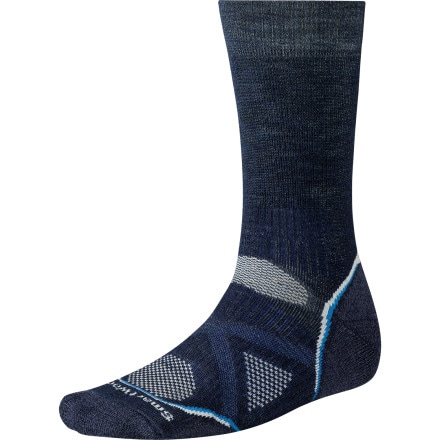 Posted on
Would these work well inside fishing waders...
Would these work well inside fishing waders in the summer? What's the PhD stand for? Is there something different about them? I need a pair for winter fishing as well as a pair for summer fishing with potential for a few miles and full days on my feet.
Best Answer
Responded on
Matt that's exactly what I use my Smart Wool Phd med crew socks for. They work very well. I bought six pairs soley for this purpose. They keep my feet warm, don't bunch up, and are very comfortable.
Responded on
I've got a couple pair of medium and heavy pad socks coming. I bought a set of the light padding ones last week and love them. Thanks for the advice!
Responded on
Should be good in the water. Might be too warm for the hike out though. PhD is their line that is supposed to fir and stay in place the best.
View More Details on SmartWool PhD Outdoor Medium Crew Sock