Gear Question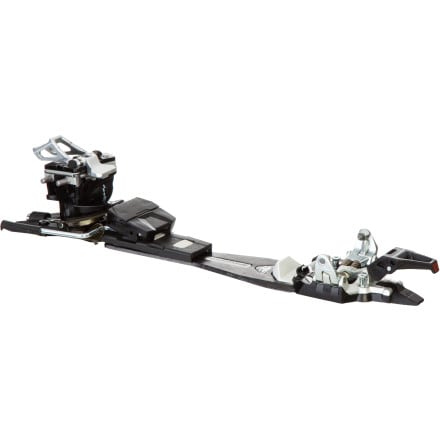 Posted on
Would people use this as an all in-bound...
Would people use this as an all in-bound ski binding ever?
I am quite interested in tech bindings but don't know if it is better to put quiverkillers in for STH/Dynafits or just go with something like a Duke/guardian. Been on dukes before - they work, but they are just so damn heavy.

Anybody have any release issues? I am 6'2" 200lbs. I know Hoji skis some crazy stuff on dynafits, but they just look so minimalistic I don't believe that they could hold me in! I usually run my STH's at 13-14.
Responded on
How well they hold depends on both your skiing style and what you ski in-bounds. Watch Hoji, he may be super-powerful, but he's always smooth. If you are slammin' VW-size hard bumps all day, tech bindings may not be the call. They will hold for some cranking skiing, but they don't have the elasticity of an alpine (or alpine-style) binding.
Responded on
Thanks Sandy

I know hoji is super slick! I am thinking of more a 70/30 in/out ski which would be more soft-snow oriented.
Responded on
I find for inbounds they work, but on ice and frozen crud, they do make you feel it, a lot. The metal on metal binding has no damping effect, like you would get with a plastic on plastic, like a Fritchi or Marker Duke.
View More Details on Dynafit TLT Radical FT Binding