Gear Question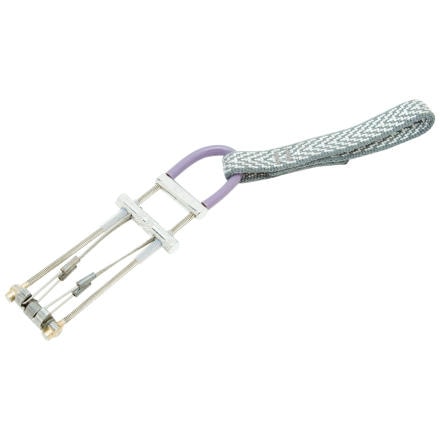 Posted on
Would I be in error starting with a set...
Would I be in error starting with a set of these and adding to them, Master Cams or Trango, BD etc.? Or anything I should consider as a risk?
The weight and wide range of each TCU seems desirable for maximizing utility and avoiding being weighed down by metal.
Best Answer
Responded on
It would depend on where you climb the most often. If you are climbing in a place with a lot of horizontal placements or wandering routes that will load these over edges I would look to single stem flexible cams instead. These do not rebound very well if you load them over an edge like when you are aid climbing or falling on horizontal placements. They stay bent. For free climbing in vertical cracks they are really nice and have a great action to the trigger. They fit in a lot of placements where other stuff doesn't work. They are a good complement to a rack but I would not personally base my whole rack on them (unless I only climbed at crags that don't have any of the issues I mentioned above).
View More Details on Metolius Ultralight Offset TCU