Gear Question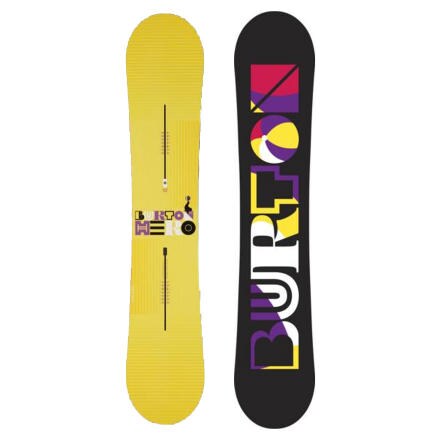 Posted on
Would 2006 Burton P1 bindings work well...
Would 2006 Burton P1 bindings work well for this board? I wear a woman's size 8 boot in so the binding size is probably medium or small.... they are currently on an '06 154 cm Burton Dominant
Responded on
As far as I recall the 2006 P1 does not have the EST option (channel) so you would have to use retro-discs, which unfortunately are not all that awesome when used on the EST system,

The Hero and the Dom are not so far apart when it comes to flex. I'd say the P1 would be a little to much on the stiff side for eider, depends on what you like to ride. Keep in mind that this is a unisex/men's board though, so it might be aimed at a slightly heavier person than you.

For the Hero I'd go with the Molotov EST (women's) or Exile EST, they gives you the full benefits of the EST footed while being flexible. If you want something stiffer the Mission EST or Cartel EST are your choices. It all depends on your preference, riding style and weight. Jibs + moderate speed = soft, big stuff + full speed = stiff.

Good luck and ride hard!
Responded on
P1 is a soft flexing binding with the dual component tray. Its polycarbonate underfoot, and has nylon in the spur for a better toe to heel response... Definitely not a stiffer binding.

It will match up impeccably with the HERO!

Make sure they send the retro compatible disks and you will be slapping your homeys high-fives in days as you do those half cab nose presses first try!
View More Details on Burton Hero Snowboard - 09/10