Gear Question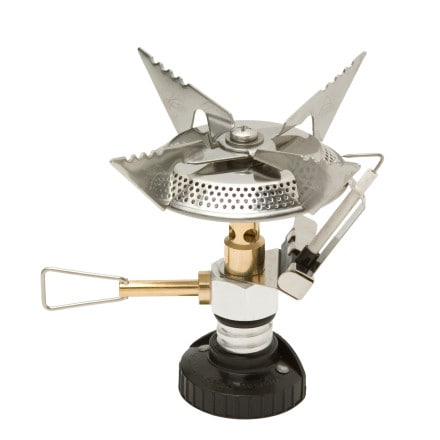 Posted on
Will this work on pierce (non-resealable)...
Will this work on pierce (non-resealable) canisters. If not, what is so versatile about it? Does backcountry.com sell any stoves that will work on pierce canisters?
Best Answer
Responded on
This stove will only work with the screw-on, Lindal valve type: standard compressed gas fuel canisters available from @ least seven different manufacturers & sold wherever camping fuel is sold.

Puncture type canisters are becoming less available prompting compressed gas fuel technology to move on in the backpacking market by developing the Lindal valve canister. It's a great step forward allowing the user to remove the canister without losing all the fuel, & promoting more efficient packing. The new canisters are also lighter in weight.

I think you would like this stove. I purchased one for my son a few years ago. It's easy to install, lightweight for it's size, & very hot.
Responded on
Thanks Jeff: No kidding. I use a little snowpeak titanium one that fold nicely into a little white box -- takes the screw ons. I am going to southern Turkey where the only canister you have available is the pierce top -- which is said to be sort of dangerous. As in many Muslim countries, alcohols are available but not all that frequently. Unleaded petrol (gasoline) seems to be the choice. Will finally have to get a multi-fuel burning stove I suppose…and all that it entails. Airport hassles, etc.
View More Details on MSR SuperFly Stove