Gear Question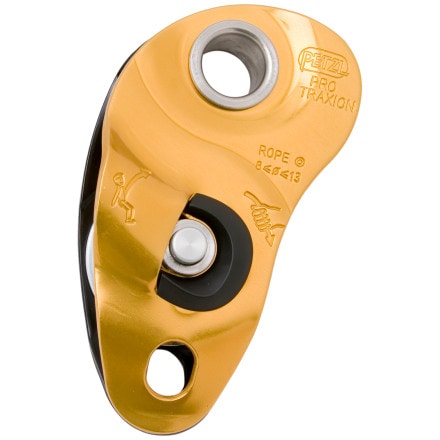 Posted on
Will this pully work as a standard pulley....
Will this pully work as a standard pulley. Id like to use it to lift my bear bag @night but from what I see when I pull the rope my bag will go up and stay up??? also working load says 6kn what does this mean in lbs. If I anchored it above and pulled down on one end of the rope how much weight could I put on the other end safely.assuming a solidly anchored pulley.
Responded on
This would depend on a number of factors. If you just want to get the bag off the ground get a standard pulley and tie the rope off at the ground level. The working load limit is 1349 lbs of force. Plenty strong for your bear bag. Once the camming unit is engaged and the teeth lock down. There is no way to pull the rope through unless you manually adjust the camming device to release the load. I'd advise against using this to pull up your bear bag - it's plenty strong for that, but definitely not what it's designed to do. A lighter, simpler, and cheaper pulley would work just fine. However, if you're setting your bear bag up somehow where you can put a pulley up there, I think you're doing it wrong. If you can climb up there to put a pulley in place, a bear can climb up there to get your stuff.
View More Details on Petzl Pro Traxion Pulley