Gear Question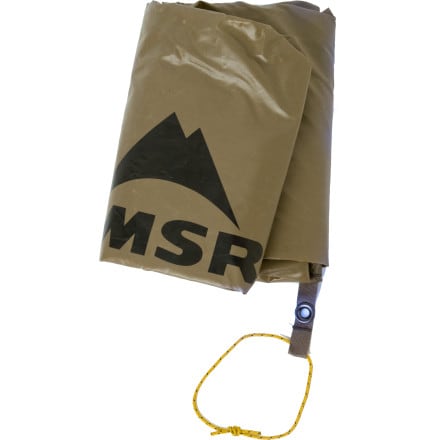 Posted on
Will this fit the Mutha Hubba (3 person)...
Will this fit the Mutha Hubba (3 person) version?
Responded on
Nope. You will need the MSR Mutha Hubba Footprint. The reason is these footprints fit exactly the bottom of the particular tent it's made for, complete with the stake out points. If you where to use this with the Mutha Hubba it would leave large parts of the of the bottom of the tent unprotected.

The main purpose of these footprints are to keep the tent from getting damaged. A $400 tent with dirt and other forms of wear-and-tear is bad, but a $40 footprint with dirt, scrape marks, and mildew isn't as big a deal. In the old days, you needed a tarp (aka. footprint) to keep water from seeping into the floor of the tent, but not any more. Most mid-level to high-end tents are durably waterproof with taped seems. However, the footprint will literally add decades of life to the tent. Call it 'tent floor insurance' and since the floor is where it actually contacts the earth, this makes sense. I have several tents that I have used everywhere from muddy Teton National Park conditions to Moab desert conditions but because I used footprints, you can hardly tell they've been used. It's amazing!

Hope that helps!
View More Details on MSR Hubba Hubba & Hubba Hubba HP Footprint