Gear Question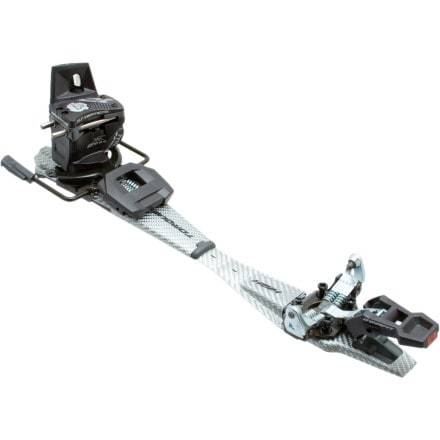 Posted on
Will the Dynafit tlt vertical ft 12 binding...
Will the Dynafit tlt vertical ft 12 binding 110mm fit on 178 blackdiamond megawatt ski
Responded on
The brake is too narrow (110mm) and the new megawatt ski is 120mm in the waist. Dynafit does make a 130mm brake that can is sold separately.

However the new Dynafit TLT Radical FT Binding is available in the 130mm brake.

Sounds like you are going to be getting an epic setup. Stoked.
Responded on
The binding itself will fit. There's no adult length or width ski that will cause problems with or will prevent you from mounting these bindings on them. Where you will run into issues is the brakes. Even the wider brake option is too narrow. To fix this you could do one of two things. You could bend the brakes to fit. Or you could remove the brakes and ride the ski without them. Many people choose not to use the brakes on wide skis as they are pretty much useless except for holding the skis together when carrying them. Also without the brakes you do save some weight.
View More Details on Dynafit TLT Vertical FT Binding